As SiegeGG's hub for all roster changes in the transfer window between Season 10 and 11 of the Pro League, this page will be regularly updated with the latest transfer news. Check back here to keep up to date with all upcoming changes in the European region.
Summary of Changes So Far
GiFu eSports - jNSkzi retires
Chaos Esports Club - SHA77E joins
Vodafone Giants - Alphama moves to 6th player
G2 Esports - Goga Leaves
Roster Changes
November 22nd: Goga Leaves G2 Esports
November 13th: Alphama Moves to 6th Player on Vodafone Giants
After almost a year on the roster, Léo "Alphama" Robine has been demoted to sixth player on the Vodafone Giants following a disappointing performance by the team at the Season 10 Finals in Japan.
Prior to joining this roster at the end of 2018, Alphama's lone prior Pro League experience came on Supremacy during Season 8 after swapping through a number of French rosters, however, since joining the mixed-European team of the Giants, he has made a name for himself as one of the most reliable support fraggers in Europe.
The team started off with two very underwhelming performances at DreamHack Winter 2018 and the 2019 Six Invitational in which they went out very early in each before being first rounded once again at the Season 9 Finals to FaZe Clan. From here, the roster acquired the ex-OrgLess player of Korey which turned their luck around for the better.
Since Season 9, the team first achieved a runners-up finish at the Allied Minor losing to Team Secret in the grand-final and followed this up by another runner-up finish at the following Minor, DreamHack Valencia 2019, after losing to Rogue in the grand-final and beating FaZe, TSM and the soon-to-be Pro League champions of Natus Vincere along the way. This seemed to show a break from their "LAN curse" as they were performing well in major events which were just reiterated at the Raleigh Major in which they made it to the top eight after defeating NiP and EG shortly after being acquired by the Vodafone Giants org.
These results made the reigning French champions hopefull for their Pro League Season 10 run in Japan, however, they fell early, once again first-rounded following a defeat to Aerowolf -- Europe's first-ever loss to an APAC team. Following this result, the Giants has opted to find a replacement for Alphama on the roster to improve their hopes for the upcoming Six Invitational.
November 1st: SHA77E Joins Chaos
The ex-GiFu player of Ville "SHA77E" Palola has joined Chaos just a day after he was demoted from the Pro League. This now means two members of the Finnish roster has left the team in two days making a possible disband more and more likely.
SHA77E began his career on GiFu eSports back in Season 2 and stayed with the roster till the team eventually won the Pro League Finals in Season 6. From here he left to join the current G2 Esports roster in which together they were crowned the Six Invitational 2018 champions before being replaced by Kantoraketti after Season 7. From there he rejoined the GiFu roster to help them through the Challenger League in Season 8 and stayed with them ever since.
Now, as the roster is relegated back down to the Challenger League after their loss to BDS Esports last night, SHA77E leaves this team to join another Nordic roster in Chaos Esports Club for Season 11. His debut game on the team will be against Team Secret on Sunday in the OGA Pit Season 3 qualifiers as the team hopes to qualifier for their first Major ever.
October 31st: jNSkzi Retires from Competitive R6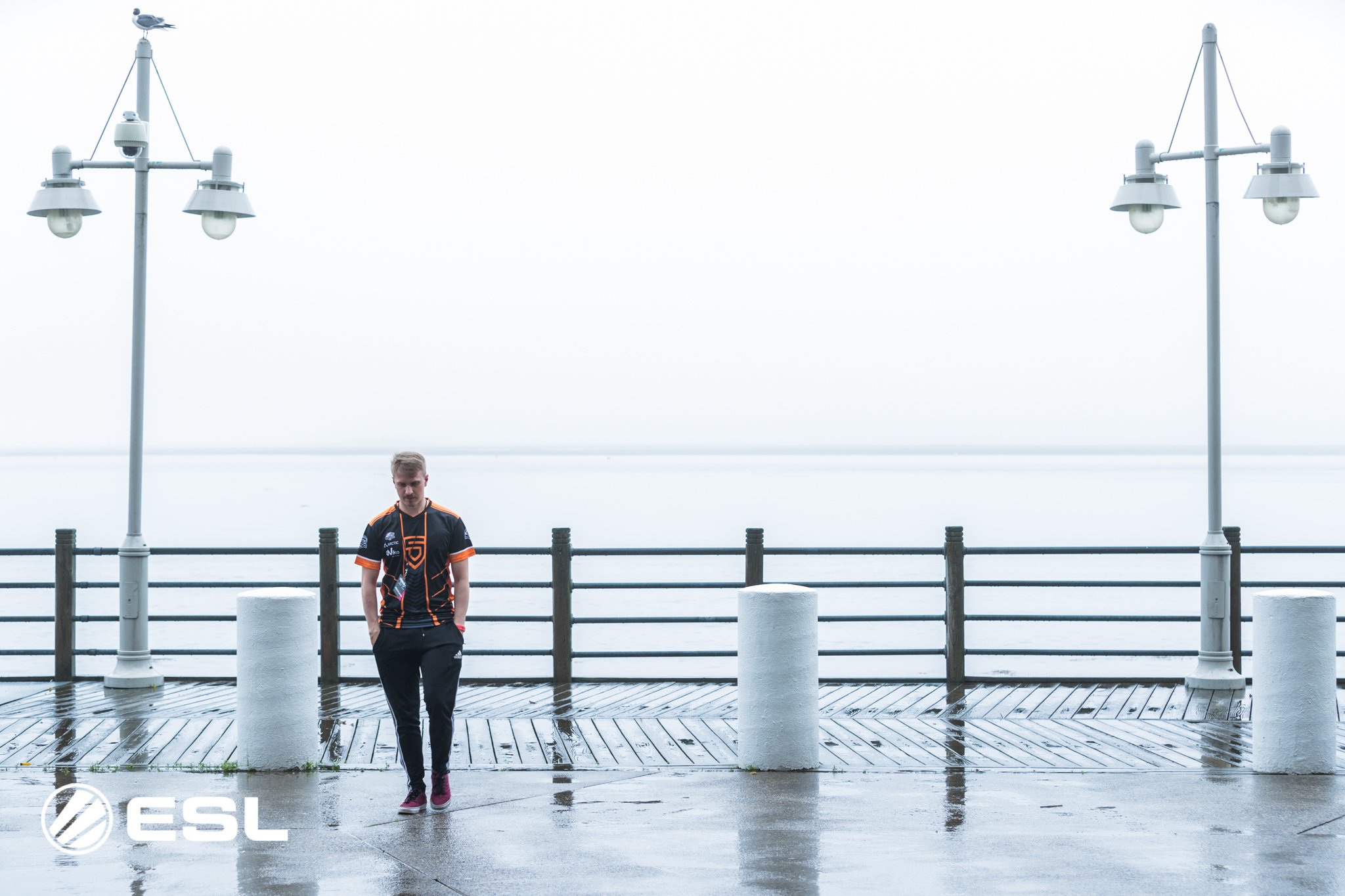 After a long and storied career, it seems that Joonas "jNSzki" Savolainen has called time on his Rainbow Six journey that saw him feature in every single season of the Pro League so far. His retirement comes right off the heels of GiFu eSports' relegation to the Challenger League at the hands of Team BDS, and may speak to a deeper disillusionment with the game.
JNSzki had started his career back in Season 1 with GiFu eSports themselves, making it to the Grand Final of the inaugural Pro League Finals, but had then lost to future teammate Niclas "Pengu" Mouritzen and the rest of PENTA Sports. Playing the online portion with GiFu as well, jNSzki then moved to PENTA Sports and soon began a chapter that will never be forgotten in Rainbow Six.
Closing out a disappointing 2016 with nothing to crow about, PENTA with jNSzki began to dominate all of Rainbow Six in 2017, winning the Season 4 and 5 titles before their run was finally stopped in Season 6 by Black Dragons (now Ninjas in Pyjamas) in the quarter-finals in Sao Paulo. Most famously, though, PENTA would cap off a scintillating Year 2 with a spectacular reverse-sweep of Evil Geniuses at the Six Invitational 2018.
Season 7 would see them lose their first-ever Grand Final since coming together as a team, falling to Team Liquid 1-2, but they would immediately make amends for it with a demolition of Evil Geniuses at the Six Major Paris -- now under the G2 Esports banner. Season 8 also went G2's way, before they capped off the calendar year with the one trophy they had been missing -- a DreamHack -- with a win at DreamHack Winter 2018.
A disappointing Season 9 then followed, where G2 looked to have been broken in the online section, but still managed to shock everyone watching with a 3-1 title defense of the Six Invitational caber against Team Empire, but a third-place finish in the Pro League marked the end for jNSzki's career on G2. Fittingly, he would return to a GiFu looking for a replacement as Niklas "Willkey" Ojalainen had retired, but the team's return to the Pro League was disastrous as they went through Season 10 with not a win to their name before being relegated by Team BDS.
---
And so that's every change within the European region of the Pro League so far in this transfer period. Check back here for more updates over the coming days.